About Muscles Matter
Muscles Matter is a massage therapy clinic located at 348 Halls Rd E, in Sundridge ON.
I provide visceral manipulation, advanced therapeutic swedish massage, deep tissue, sports massage, Reiki level II and relaxation massage in a safe, comfortable, and relaxing environment.
I cater to patients of all ages including children, adults and seniors. My services include a variety of massage techniques that are designed to relieve the pain and stress related to day to day living, while aiding in the rehabilitation of physical injuries.
About Me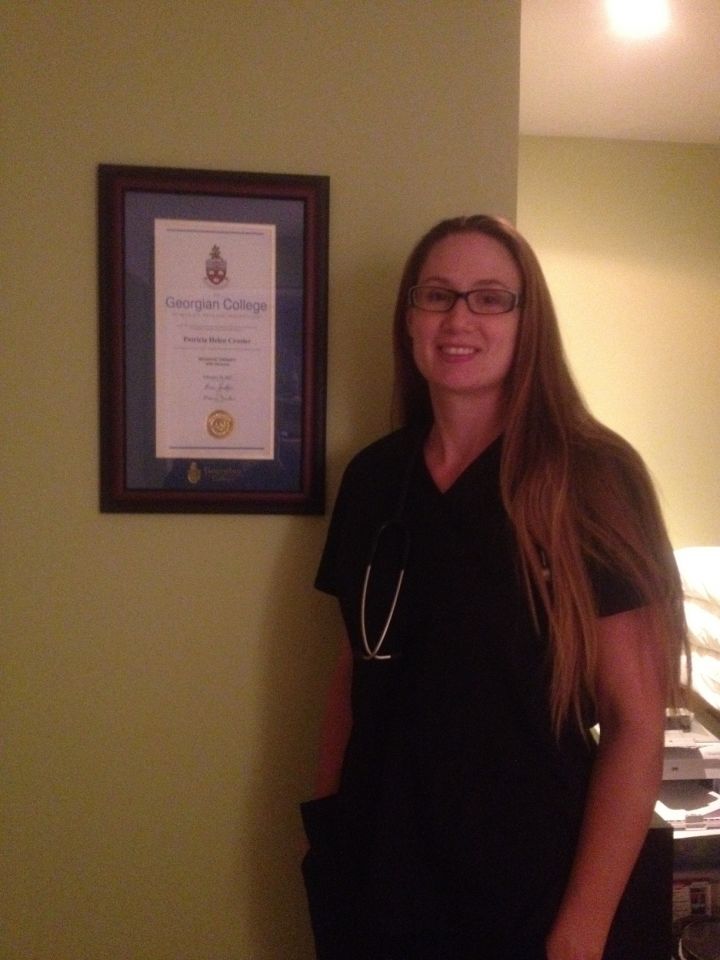 I am a local resident, living in Sundridge for the last 16 yrs. I recognized the need to provide a natural, drug free, noninvasive type of healing, true quality healthcare for our communtiy, and seized the second career oppurtunity.
I currently hold a 3 yr diploma with honours in massage therapy from Georgian College in Barrie ON and am an active member of the college of Massage Therapists of Ontario and the Regulated Massage Therapists Association of Ontario. I also have an advanced sports and deep tissue certification from the Zen Den, deep tissue Swedish massage for athletes and advanced sports massage. With this I am able to do sports taping to promote stability to prevent injury. This works for all types of injury prevention, not just for the athlete. I also offer maintenance massage treatments. This will keep you at the top of you game, whatever your game might be. From super mommy, sport fisherman & the weekend warrior to the competitive athlete.... If you've got pain, you've got no game.
I've recently completed levels 1-4 of visceral manipulation through the Barrel institute. As well, I also have several months of osteopathic studies under my belt, and am currently studying at Laurentian U, not sure what the final destination is with that yet, but it may rhyme with schmoctore. lol!
I offer the highest quality of care to my patients. I am friendly and knowledgeable and care about all aspects of your treatment. I will customize each treatment to meet your specific needs by incorporating a variety of assessment and treatment techniques that are best suited to you as an individual.
As part of my service, I will provide you with knowledge of self-administered pain management techniques such as stretching and strengthening exercises and the use of heat or cold therapy and self massage which will help you get the most out of each treatment.
I am dedicated to improving the general wellbeing of all my patients.
What is Massage Therapy?
Massage Therapy is a regulated, natural, drug free, noninvasive type of healing. The Massage Therapist's scope of practice is:
The assessment of the soft tissue and joints of the body and the treatment and prevention of physical dysfunction and pain of the soft tissue and joints by manipulation to develop, maintain, rehabilitate or augment physical function, or relieve pain.
(Massage Therapy Act 1991)
"One ounce of prevention equals a pound of cure." -Benjamin Franklin